Paddy's Markets:
Distance from Charlie Chans: 400m or a 3-minute drive.
Paddy's Markets, Sydney's biggest markets, has held a central place in Sydney's history for over 150 years. Located a short 3 minute drive from Charlie Chans, Paddy's is a treasure trove for bargain hunters. With hundreds of market stalls to explore, you'll find everything from souvenirs to sporting goods, clothes to cosmetics, footwear to fruit and vegetables, sheepskins to seafood, plants to pendants, crafts and much, much more.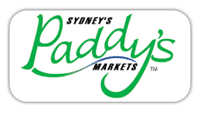 University of Technology Sydney
Distance from Charlie Chans: 900m or a 4-minute drive.
UTS is an innovative and dynamic university located in central Sydney and is one of Australia's leading universities of technology. UTS has a culturally diverse campus life and vibrant international exchange study and research programs that prepare graduates for the workplace of today and the future. Located 900 metres from the UTS, Charlie Chans is the ideal spot for staff and students to relax and unwind after a long day.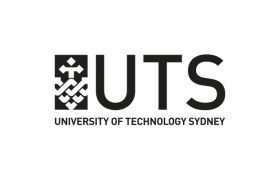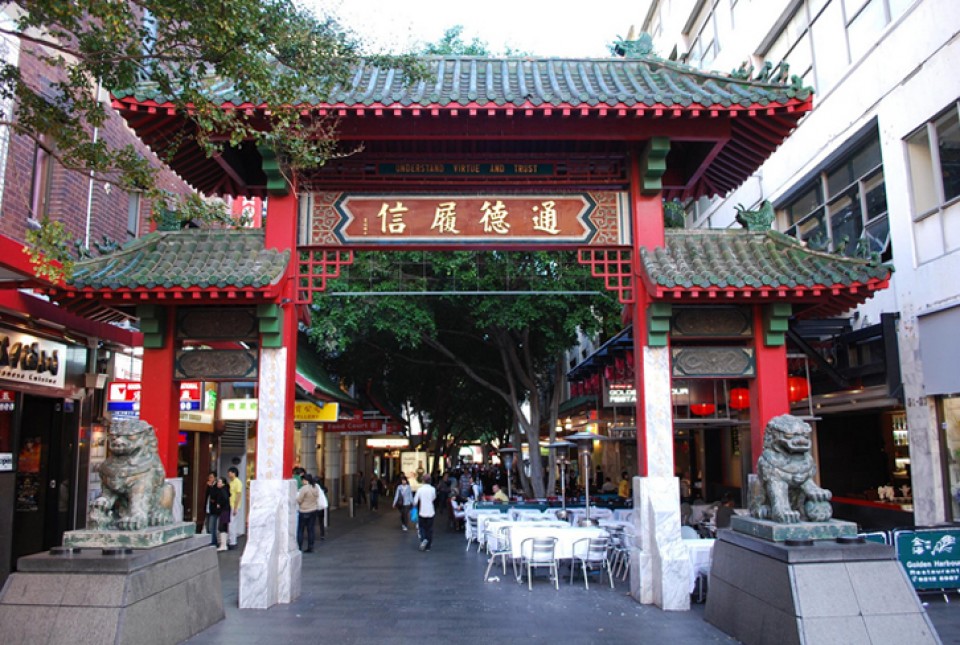 Chinatown
Distance from Charlie Chans: 1km or a 6-minute drive.
A must-visit for tourists and locals alike, Chinatown is a little slice of Asia right here in Sydney. You can find some of the best Chinese culture in this little neighbourhood, with enough malls, markets and arcades to leave you exploring all day. The food in Chinatown is also some of the best you will find outside of Asia! Located only 240 metres from Charlie Chans, this is a perfect place to experience a beautiful and vibrant culture that seems a world away, and all within walking distance.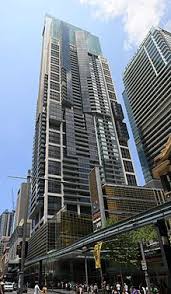 World Square
Distance from Charlie Chans: 400m or a 3-minute drive.
World Square is located in the very heart of the Sydney CBD, offering great shopping, hotels, office buildings and residential apartment towers. Spanning three levels of an entire city block, World Square is bounded by George St, Liverpool St, Pitt St and Goulburn St. You'll be spoilt for choice with a huge variety of dining options, fashion, homewares and over 90 specialty retailers.
Darling Harbour
Distance from Charlie Chans: 3km or a 11-minute drive.
Darling Harbour is one of the Sydney CBD's most buzzing attractions, offering amazing scenic views, cafes, restaurants, shopping and entertainment. An amazing place to visit by day or by night, the small harbour has been transformed into a major tourist site and leading convention and exhibition centre. It plays host to a variety of waterfront bars and restaurants, is home to many cruise and function boats, and comes to life regularly with spectacular fireworks displays. Main attractions at Darling Harbour are: Cockle Bay Wharf, Harbourside Shopping Centre, the Chinese Garden of Friendship, Imax Theatre, King Street Wharf, Madame Tussauds, Sea Life Aquarium, Australian National Maritime Museum and Wild Life Sydney Zoo.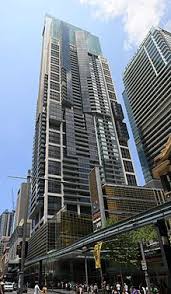 Town Hall
Distance from Charlie Chans: 1.2km or a 7-minute drive.
Located amongst the heart of the city, Sydney Town Hall was opened in 1889 and is an iconic civic landmark renowned for its classical Victorian interiors and rich decoration. The multipurpose building plays host to meetings, exhibitions, receptions and performances, as well as accommodating the council chamber and council offices. With Town Hall Station situated in convenient walking distance, train is a quick and efficient way to travel to and from Charlie Chans on nearby George Street.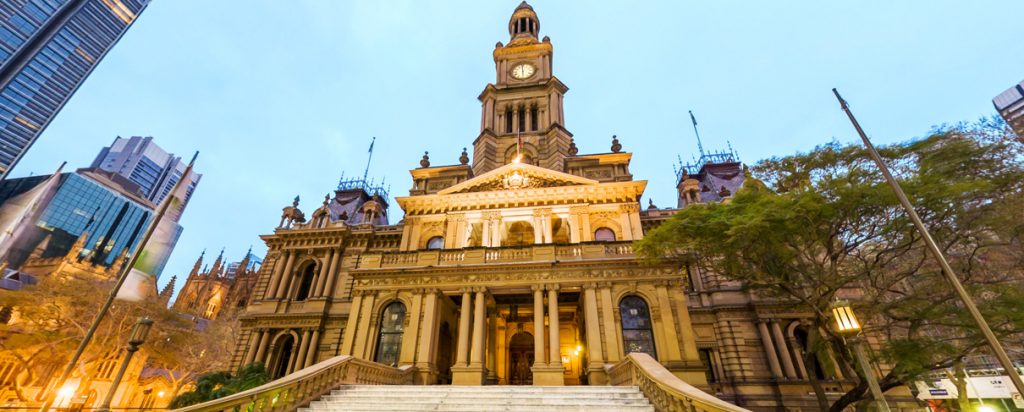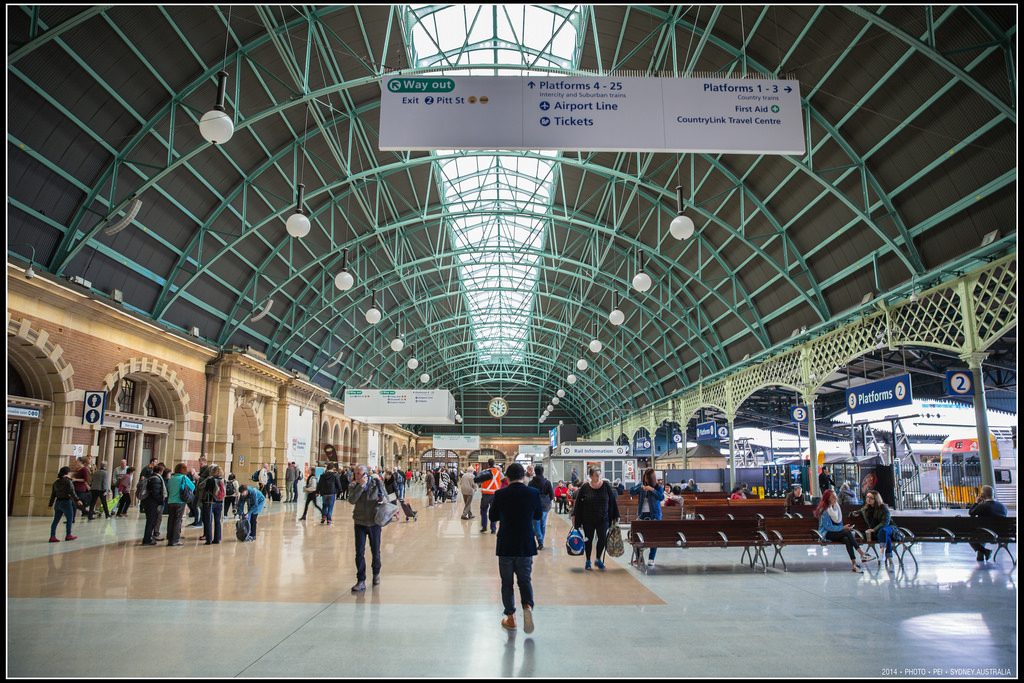 Central Station
Distance from Charlie Chans: 600m or a 4-minute drive.
Central Station, located at the southern end of the CBD, is the largest and busiest railway in New South Wales, servicing all lines on the Sydney Trains network. Central is only 4 minutes from Charlie Chans, and located only moments away from a variety of restaurants, cafes and attractions.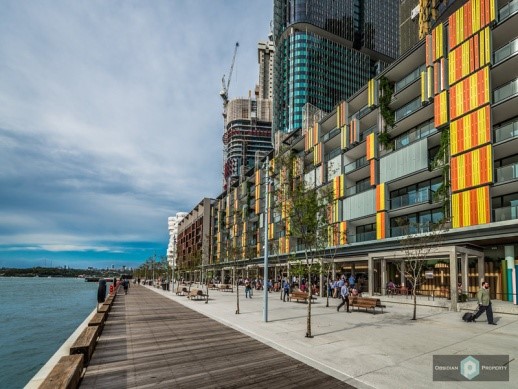 Barangaroo
Distance from Charlie Chans: 2.3km or a 12-minute drive.
From delicious dining to innovative design and wonderful Aboriginal cultural experiences, Barangaroo on the beautiful Sydney Harbour foreshore is charming. Enjoy walking or cycling along Wulugul Walk, see shows at the Cutaway in Barangaroo Reserve and enjoy spectacular views. A new place to eat, drink and hang out in the heart of Sydney, with top class restaurants, cafes, bars and events, Barangaroo is set to be one of Australia's greatest day and night venues.
Ultimo TAFE
Distance from Charlie Chans: 1km or a 4-minute drive.
Ultimo College is the largest TAFE college in NSW, offering over 700 courses for every age, interest and need. Situated in heart of Sydney, Ultimo TAFE is located near Central Station, UTS, the ABC, Sydney University, Chinatown and the Sydney CBD. With the college being only 1 kilometre away, Charlie Chans is the ideal place for students and staff to recharge after a long day.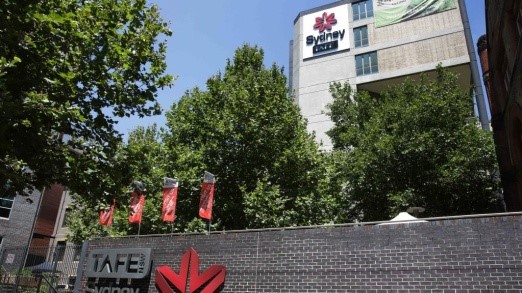 Powerhouse Museum
Distance from Charlie Chans: 1km or a 6-minute drive.
The Powerhouse Museum is Australia's largest and most popular museum, located in Darling Harbour. Open daily 10am – 5pm, it's the perfect family destination for exploring the interactive side of arts and science. The museum's unique and diverse collection spans science, technology, design and decorative arts, engineering, architecture, health and medicine, fashion and much more. Located only 1 kilometre away, Charlie Chans is an ideal place to stop in before or after your Powerhouse Museum adventures.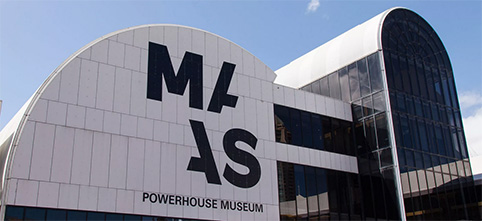 Wentworth Park
Distance from Great Southern Bar: 1.8km or a 7-minute drive.
After an intense day of activities at Wentworth Park, cool yourself down at Charlie Chans located only 1.8 kilometres away. Wentworth Park is a multi-purpose sporting facility in the suburb of Glebe that is used for a large amount of sports including rugby league, soccer, greyhound racing and much more. Enjoy a day of excitement and then wind down at Charlie Chans.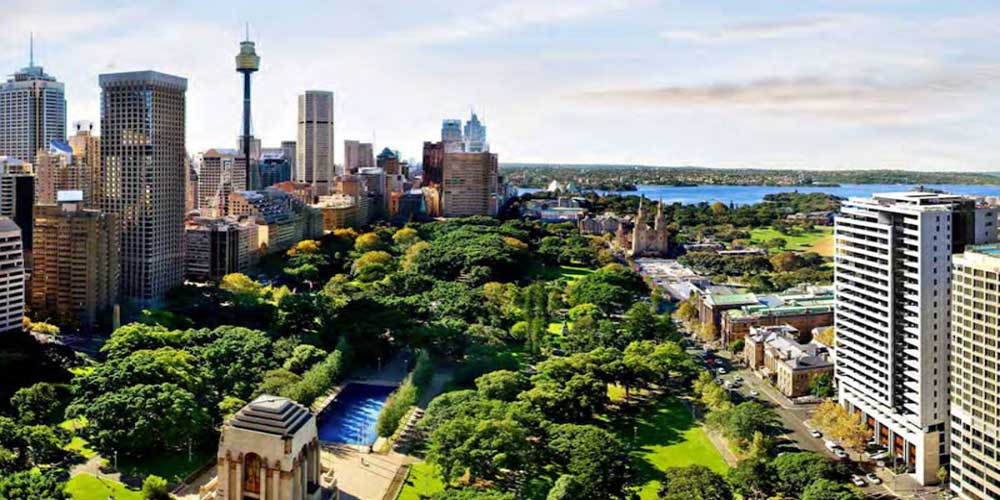 Hyde Park
Distance from Charlie Chans: 1.1km or a 6-minute drive.
Hyde Park is the oldest public parkland in Australia. Sitting on the eastern side of the Sydney CBD, it is a beautiful escape from the hustle and bustle of the city, to soak up the sun's rays, enjoy a picnic lunch or read a book under the shade of the trees. Hyde Park contains the ANZAC Memorial Building and Visitor Centre, the Pool of Reflection,the iconic Archibald Fountain and numerous monuments and statues.
Sydney Fish Market
Distance from Charlie Chans: 2.1km or a 8-minute drive.
The largest market of its kind in the Southern Hemisphere, Sydney Fish Market offers visitors the opportunity to experience an authentic working fish market and indulge in some of Sydney's freshest foods. Guests can enjoy the buzzing atmosphere of the large marketplace featuring seafood, deli items, wine and baked goods, plus restaurants. Take a behind-the-scenes tour of all the action, take a cookery class at Sydney Seafood School, buy some seafood for dinner or enjoy a fresh seafood meal overlooking the water.